Helping you achieve your optimal health
Groskopp & Ryland provides a full spectrum of family medicine services including obstetrics, pediatrics, gynecology, orthopedics, and geriatrics. Our team of doctors and medical staff share a common mission — we are dedicated to providing the individualized care needed to help each person achieve their optimal health through all of life's transitions.
As a family medicine clinic we serve all ages and welcome the opportunity to watch your family grow through the years. It is our connection to the individuals we serve that makes our practice so rewarding.
We encourage you to get to know us!
Mission Statement
We are committed to creating a joyful, caring environment that fulfills the emotional and physical needs of everyone who comes through our door.
Welcome To Our Team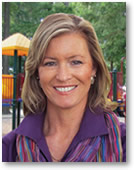 With over 30 years of experience and the same philosophy of care we hold dear, Groskopp & Ryland is delighted to welcome Mary Barnum, Family Nurse Practicioner, to our team.