Welcome to Rogue Valley Physicians
As one of the largest independent physician practices in the Rogue Valley we offer healthcare for every stage of life. Our comprehensive group of practices includes family and internal medicine, pediatrics, obstetrics, gynecology, and endocrinology.
Our team of 30 medical providers at seven clinics throughout Medford share a common spirit—meeting the needs for their patients with expert care and exceptional service.
In addition, Rogue Valley Physicians has developed a comprehensive laboratory and imaging center to better serve our patients' needs and to ensure the highest quality of care.
Southern Oregon Internal Medicine welcomes Christopher M. Murphy, MD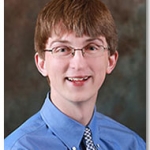 "An important goal of mine is to assist patients in maximizing their health at every stage of their adult life and I believe that begins with a compassionate and individualized approach." Read more…

Ultrasound imaging now available at RVP Laboratory and Imaging Center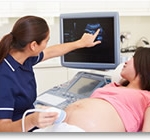 We've expanded our services to include a full array of ultrasound services. The new ultrasound suite is conveniently located on the ground floor of the RVP medical building at 2900 Doctors Park Drive, Medford.
Learn More…