Our Providers
Dr. Theen has retired. Patients of Dr. Theen may either contact their primary care providers to get their medical records or call SOIM at 541-282-2200, to request them. Thank you.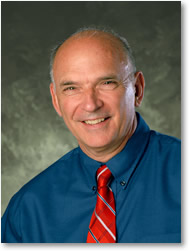 William C. Husum, MD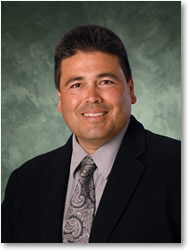 Fernando Cendejas, MD
Dr. Cendejas was born and raised in San Jose, California. He graduated from Stanford University majoring in biological sciences. He earned his medical degree from Stanford University Medical School and completed his residency at Stanford University Hospital. He is board-certified in Internal Medicine.
Dr. Cendejas practiced in San Jose, California, for three years before moving to the Rogue Valley to join SOIM in 1995. He enjoys primary care and preventive medicine for patients age 16 and older. He is especially interested in the treatment of diabetes, hypertension, and heart disease.

Dr. Cendejas lives in Medford with his wife and three daughters, two are currently attending college. He is fluent in Spanish, enjoys fly fishing, hiking, gardening, and spending time with his family.
El Dr. Cendejas acepta nuevos pacientes. El habla español y se aceptan todos los seguros médicos. Le invitamos a concerlo llamando al 541-282-2200.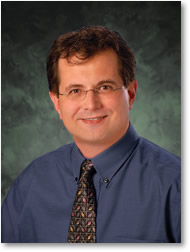 Dennis H. J. Linden, MD, FRCPC, CCD
Dr. Linden is an American Board Certified Internist and a Fellow of the Royal College of Physicians of Canada. He completed medical training at the University of Alberta, and was Chief of Interns at the Royal Alexandra Hospital in Edmonton. Dr. Linden then completed his residency in Internal Medicine at the Walter C. Mackenzie Health Sciences Center. He was an Alberta Heritage Scholar and completed his Royal College Fellowship at the University of Calgary.
Dr. Linden has been a practicing internist since 1988 and joined Southern Oregon Internal Medicine in 1996. He is the Medical Director of the Rogue Valley Physicians Laboratory and Imaging Center, Principle Investigator of Rogue Valley Clinical Research, and Director of the Osteoporosis Center.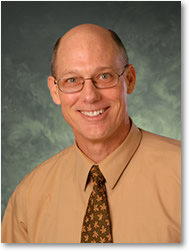 Robert N. Blanche, MD
Dr. Blanche was born in Vancouver BC, raised in Claremont CA, and came to the Rogue Valley in 1997. He is a graduate of Stanford University, and earned his medical degree from Wake Forest University, NC. He did a transitional internship at Mercy Hospital, in San Diego, CA, and Anesthesiology training at Stanford University, CA. He completed his residence in Internal Medicine at Stanford University and is board-certified in Internal Medicine.
"I welcome the opportunity to make a difference in people's lives and enjoy building long term relationships with patients. I offer a comprehensive approach to patient care that takes into account physical and emotional needs. I encourage a healthy lifestyle including regular exercise, optimal nutrition, and weight management. Important goals are to improve quality of life, to reduce symptoms of disease, and to reduce the need for medications."
Dr. Blanche's personal interests include snow skiing, bicycling, gardening and enjoying his life with his wife, daughter and son.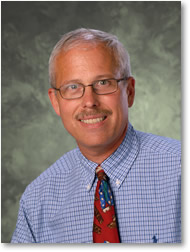 Albert H. Newton III, MD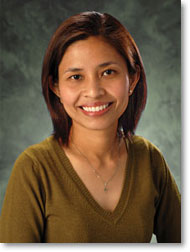 Noriecel D. Mendoza, MD
Dr. Mendoza earned her medical degree at the University of Santo Tomas in Manila, Philippines and completed her residency in internal medicine at the Albert Einstein College of Medicine, Jacobi Medical Center, New York City. Dr. Mendoza specialized in endocrinology, diabetes, and metabolism at Banner Good Samaritan Medical Center and the Carl T. Hayden VA Medical Center in Phoenix, Arizona, and trained in metabolic bone diseases with a preceptorship at the Columbia-Presbyterian Medical Center in New York City. Dr. Mendoza is skilled at performing DXA bone density screening, thyroid ultrasounds, and fine-needle aspiration.
Dr. Mendoza is board-certified in Internal Medicine and Endocrinology, and is an ISCD Certified Clinical Densitometrist.
Visit Dr. Mendoza's Endocrine web site for in-depth information on health conditions associated with the endocrine system.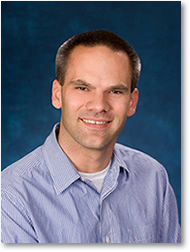 Philipp Olshausen, MD, PhD
Dr. Olshausen is a board-certified General Internal Medicine physician. A German native, he earned his MD and a PhD in neuropharmacology from The Humboldt University of Berlin. He then relocated to the United States in 2003. He completed his 3-year Internal Medicine residency at Yale University and the affiliated Norwalk Hospital in Connecticut and added on a fourth year as Chief Resident, graduating from the program in 2007.
At Southern Oregon Internal Medicine, Dr. Olshausen offers primary care for patients age 18 and older and in addition to the management of chronic diseases, he focuses on a preventative approach to medicine and patient education, which includes healthy lifestyle choices, weight management,
cancer / disease screening, and vaccinations.

Dr. Olshausen and his wife have lived in the Rogue Valley since 2007 and have started a family here that now includes their two young sons.